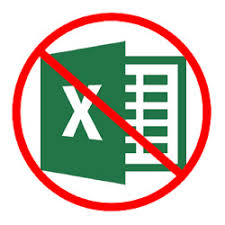 When talking about progress and modernization, businesses tend to have a short-sighted view, perhaps for a good reason. But when one considers progress of practices and events which date back to the earliest eras of civilization – such as cooking, sleep patterns or competition, would one say a lot has changed?
It has indeed. In the MIT Sloan Management Review podcast 'Three Big Points,' MIT professor Ben Shields talks about advancements in one of the most traditional and historic activities central to the human spirit – sports and competition, in the episode 'Why Sports Still Leads the Analytics Revolution.'
Game theories have lent much meaning to business practices for a few decades. It is interesting how a traditional practice such as sports has advanced itself ahead of most industries for Shields argues that "data analytics in the field of professional sports is years ahead of many other industries." Shields also says "it all comes down to one word – competition."
Now consider this, what advances in tech and analytics are you using to stay ahead of your competition. As the world races into complexities and disruption, how equipped is Excel to support you in your competition.
Here are 5 ways in which Excel is hurting your business:
1. Excel doesn't know your business: No denying Excel is a great tool. One that has helped businesses to streamline processes and capture data. It is a tool used by accountants at libraries and also businesses handling a large portfolio of clients and services. A 'one-size-fits-all' is an amazing basic product. But there is a difference between a 'free-size' coat and one that is tailor-made to sartorial perfection.
2. Excel doesn't know your organisation goals: The numbers on the spreadsheet might look good. It must be good data to feel proud about. But Excel doesn't tell you where you must step up, and which numbers though soaring, may not help you reach your goals.
3. Excel doesn't do 'strategy' for you: Most often, strategic decisions made at the top, stay at the top. It takes communication, tech, tools, processes and people for the strategy to be clear to the team member at the farthest end of your supply chains.
4. Excel doesn't show you where it hurts: Nor does it send you alerts when inventory keeps piling up, or a shipment fails to reach its destination.
5. Excel doesn't know your culture: The tool-process-culture relationship is underrated in many ways. Who could have imagined that a devastating failure at NASA was rooted in its culture. A reliable system/product not only helps businesses overcome its cultural challenges, but leads the way to fixing it.
Still not convinced that your business – small, medium or big, needs the most advanced data analytics, and predictive models? Here's a bonus 'why' for you to consider investing in the experts
Excel doesn't prepare you for a pandemic: All the highs or lows your business is experiencing through this black swan event, is a good reason to consider applying shock brakes to your success with a reliable analytics and predictive mode.