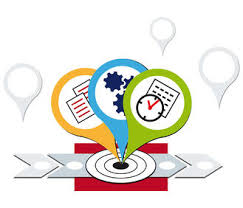 Over the last half century, Supply Chain Planning functions have evolved drastically. From basic concepts like MRP, Lean, ToC, to advance concepts like Network Optimization, IBP, CPFR and Adaptive Planning, planners have seen them all.
The planning function evolved from planning in departmental silos to having an organization wide S&OP. In extended supply chains, concepts like Collaborative Planning gained momentum. Since, critical suppliers play a pivotal role in ensuring supply chain efficiencies, it was deemed important to include inputs from them also in the planning process.
With the emergence of industry 4.0 and the proliferation of IIoT network, the tide is turning again.
Be it a line supervisor, a QA personal or a vehicle driver, the new technical platform has enabled a real time feedback loop from the actual executioners of the plan. This is enabling a real time correction in the plan based on the actual operational disruptions like a machine breakdown, a QA failure of a batch or a vehicle being stuck in traffic.
This new paradigm shift is forcing supply chains to become much more responsive by utilizing the power of Adaptive Planning which takes feedback from the execution space to adapt the plan to ground realities.